Introduction
I've spent quite a bit of time doing up my Amstrad 464 Plus lately, and I must admit, I am really taking a liking to this hardware. It looks good, feels good and it's fast to load "Burnin Rubber" using the slide-in cartridge ability.
I have a grand total of 1 cartridge and it is the Burnin' Rubber that came with my 464 plus. The game announces itself with a great logo and awesome music, but the actual game behind the loading screen is awful.
"Burnin' Rubber is so dull.

The music however is awesome !"
I mean it, I love the Burnin' Rubber music, I had my 464 Plus connected to some external speakers and my lcd and I was pumping up the volume, and dare I say it, dancing to it all by myself.
Now I know I can connect my Dandanator Elite + to this and play games but I really wanted to experience some fun using the 'built in method' that this computer was sold with, and I don't mean the tape deck.
The temptation
I was intrigued when I saw a post on facebook about custom cartridges (shown below) being offered for sale, so I decided to investigate.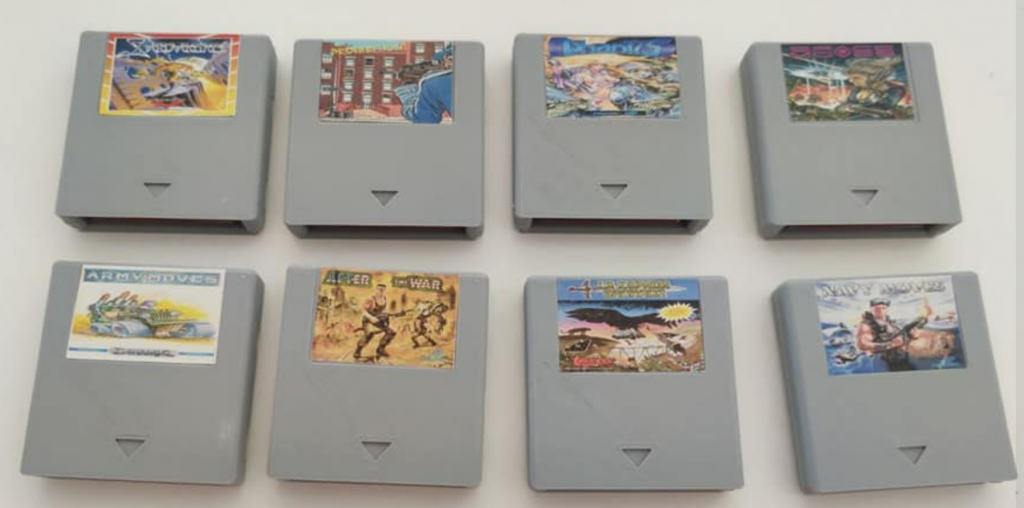 I contacted the poster Anakintf and asked him if these were for sale, he responded that these particular cartridges were out of stock but he would come back to me with prices for my own ones if I was interested.
The order
I was interested, so he pointed me to the following Spanish website and asked me to pick some games that were listed as GTX 4000 or Plus compatible. I came up with a list of 8 games that I wanted in cartridge format including a recently released game, 77 attempts.
Here is my list.
1. 77 attempts
2. barbarian II
3. Bomb Jack
4. commando
5. donkey kong
6. ikari warriors
7. operation wolf
8. prince of persia
Anakintf took my list and said he would go ahead and create the cartridges, but also asked me if I wanted custom boxes for them too. Remember, these were the games that I wanted including a community released game. I said sure thing !
Naturally it costs more with the boxes but I wanted the 'full experience'.
One small thing had to be done first and that was to pay in advance, all the games including boxes, stickers, postage from Spain > Sweden cost 123 Euros, not bad at all if you ask me.
I have to say this seller communicated with me in a very professional way, at all times he kept me informed about the progress, included photos of what they looked like and tested each game and then included a video of that process for me to review, 10/10 for this seller, outstanding communication and interaction. After I paid, he sent me the tracking number of the delivery and thanked me for my trust.
"Outstanding communication and interaction"
The photos below, are all from the seller, that is insane and really shows the 'love' he has for what he does.
Please encourage him by buying his stuff.
Pre-delivery
Here are some snapshots of the games sent to me. Look at that quality !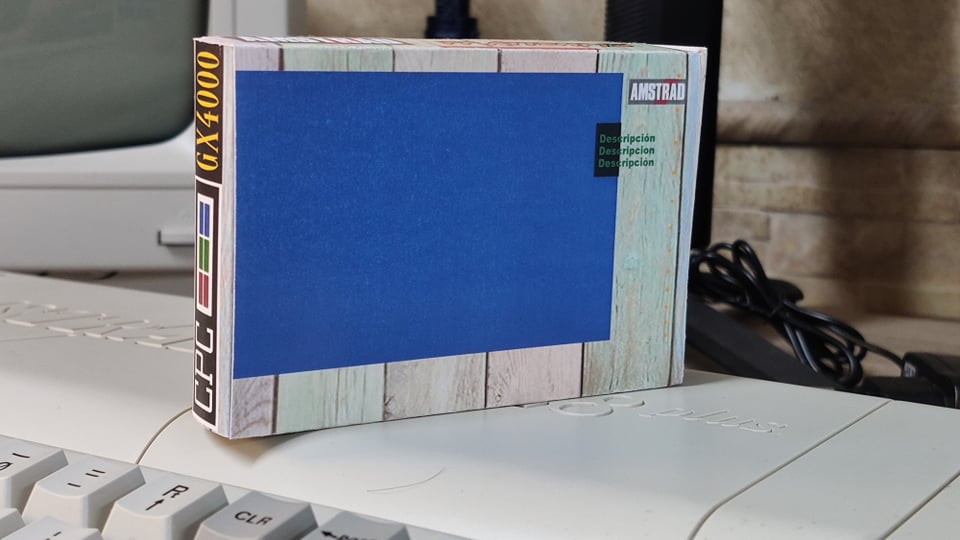 And below are all my 8 games in a row ! how cool is that !!

Tomorrow, i'll post a video showing the unboxing experience, stay tuned !
cheers
niall