Introduction
I got my Dandanator mini a few weeks ago and already it's helped me diagnose faulty RAM on one of my CPC 664's. It came pre-loaded with some games but I'd like to understand how to re-program it with some different games. So that is hopefully what this blog post will be about. If you'd prefer to watch a video of this then click here.
Note: Before you get started make sure you have a decent USB cable, I tried 3 before I found one that worked with the Dandanator.
Before continuing you might want to prepare some downloads.
Note: For the Dandanator software itself, please use version 2.4 or later to avoid it crashing Java with an "EXCEPTION_ACCESS_VIOLATION (0xc0000005)" error. See here for more details.

Downloads
Step 1. Disable driver enforcement (optional)
You might need to do this, it's worth a try if nothing else works. The driver for the Dandanator device needs a special driver which just won't install (even if the setup says it does) without disabling driver enforcement first. There is a potential security risk with this so it's up to you to consider the consequences of that, for example, maybe have a spare old laptop just for doing this activity. If your laptop is reasonably new then you'll need to disable Secure Boot in the bios before issuing the command below.
(via this site)
bcdedit /set testsigning off
Step 2. Install the USB serial driver
We need to install the CH341SER.EXE driver, you can download it from here. Once downloaded, go ahead and install it on a Windows 10 computer.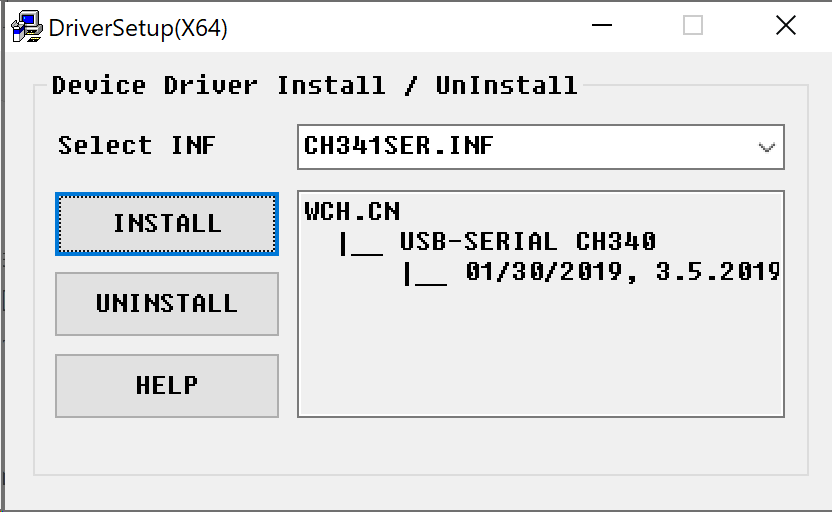 Click Install and you should see this.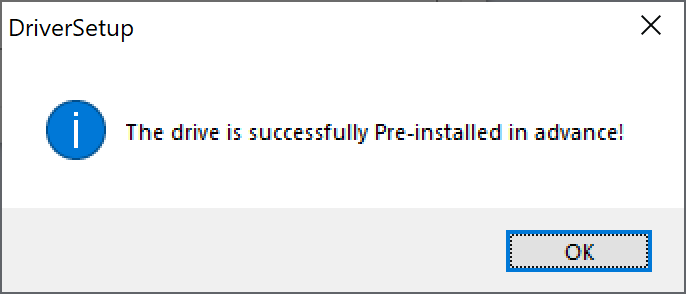 Step 3. Download the ROM software
Download the ROM set software – http://www.dandare.es/Descargas_CPC/dandanator-cpc-2.3.jar
Step 4. Download and install Java 8 SE runtime
Head over to here and download (and install) Java 8 SE runtime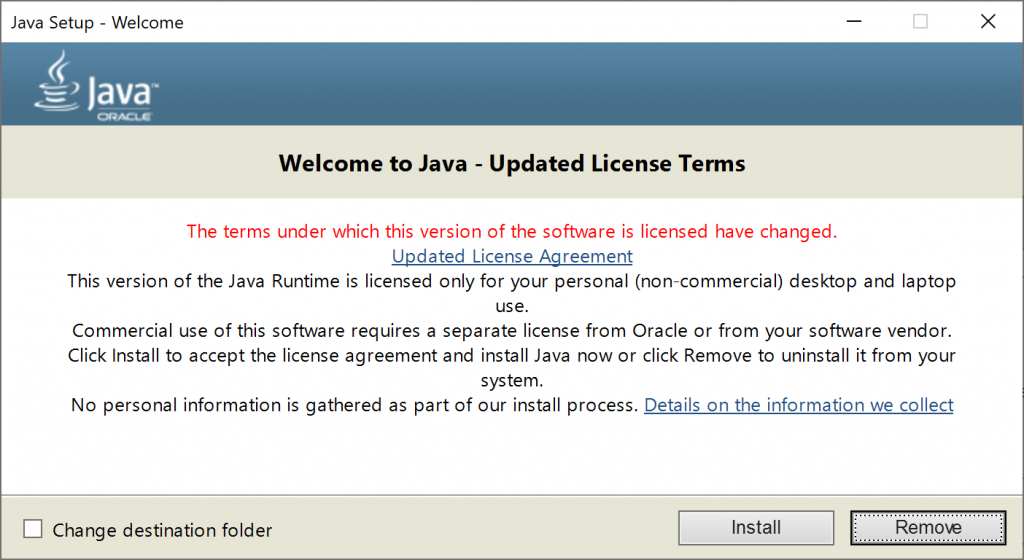 Step 5. Connect the Mini Dandanator
Connect the usb cable to your Dandanator and connect the Dandanator to the back of your CPC. Next, plug the usb cable into your Windows 10 computer. Power on the Amstrad CPC.
You should see something like the following show up in the device manager.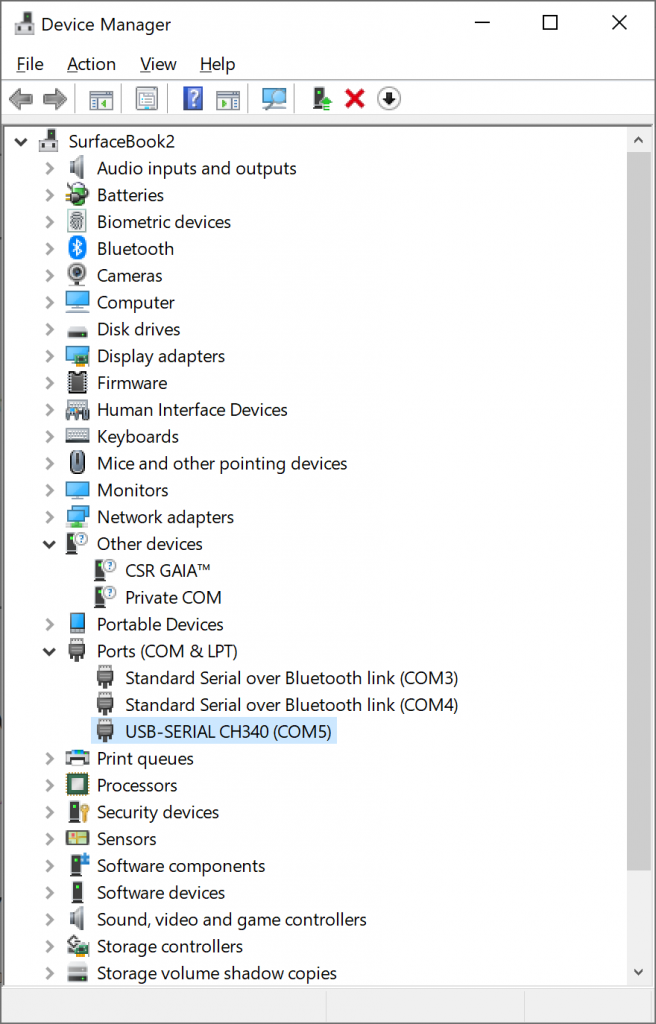 And it should be using the correct driver.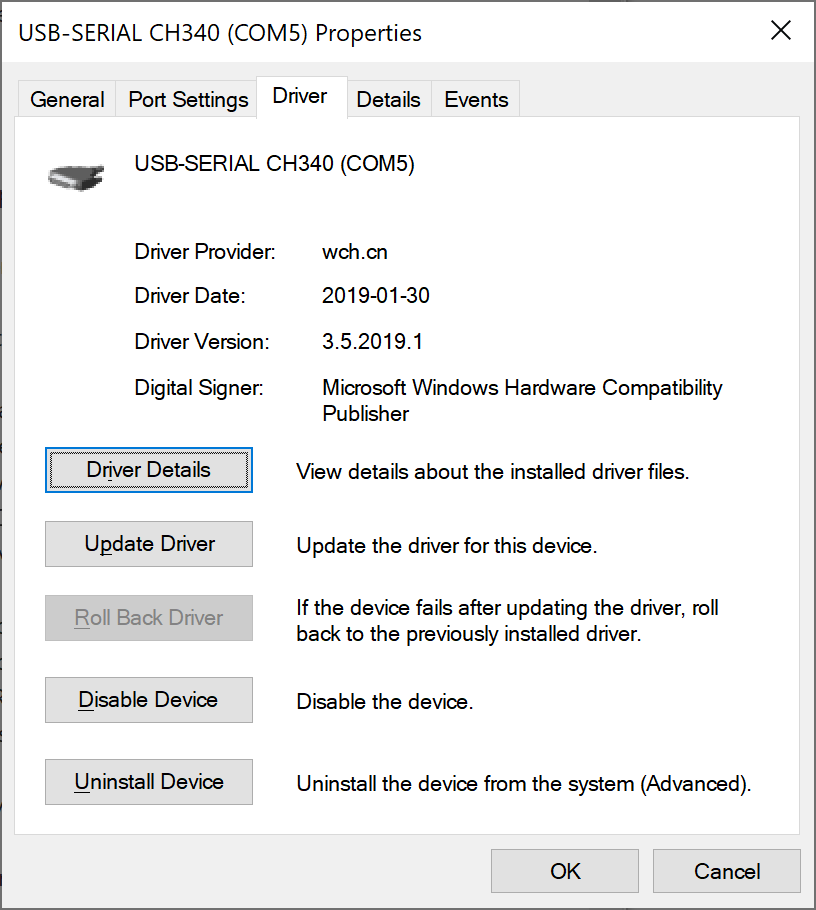 If this doesn't show up then try another USB port or another computer, or even another operating system.
Step 6. Start the software
Double click on the Dandanator jar file, it should launch the software.

Step 7. Set the com port
In the Rom programmer, click on File, select preferences and select the new USB com port that shows up in your device manager. If your port doesn't show up in the drop down menu click the refresh button to the right. Once you've selected the correct port, close the preferences. There is no Apply button.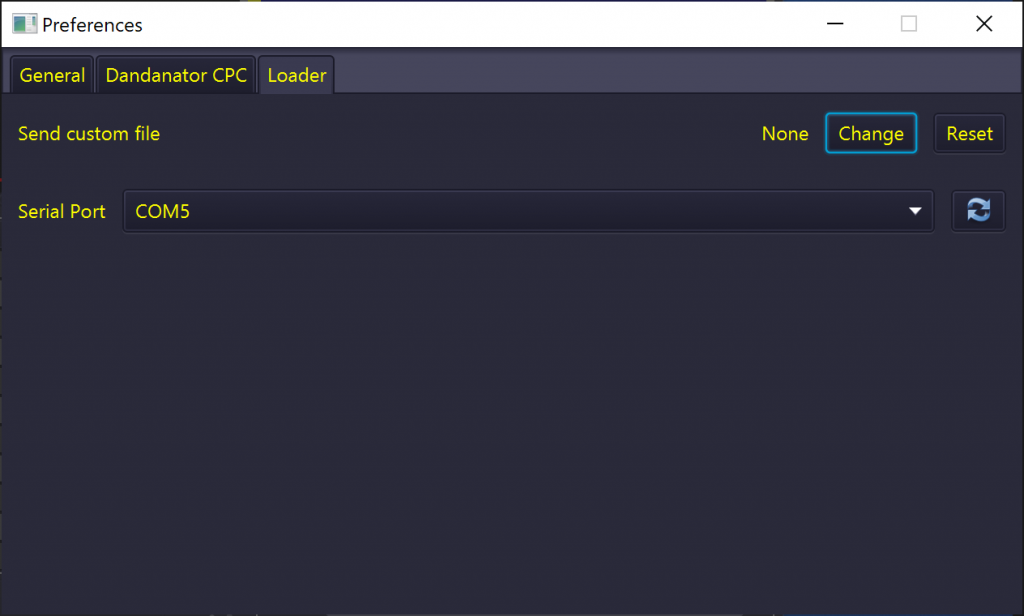 Step 8. Copy over some new games
Next, select some cool games and drag and drop them into the empty space.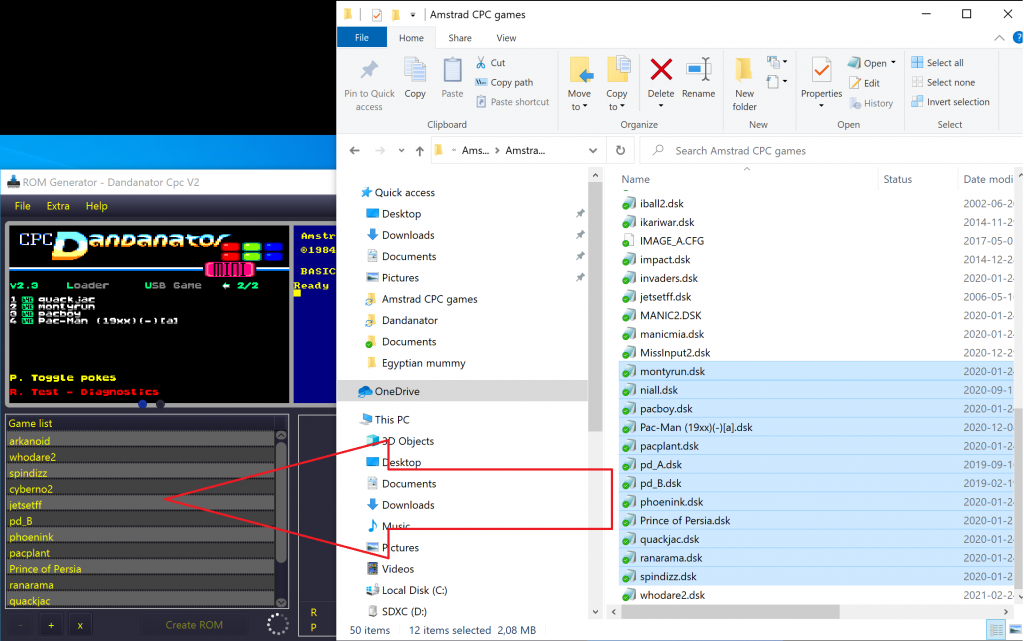 Clicking on any of the games you have copied over shows a screenshot of the game, and you can see how much of the 512k Rom is used up via the R indicator on the bottom right, the P indicator shows how much Pokes space you've filled (I assume).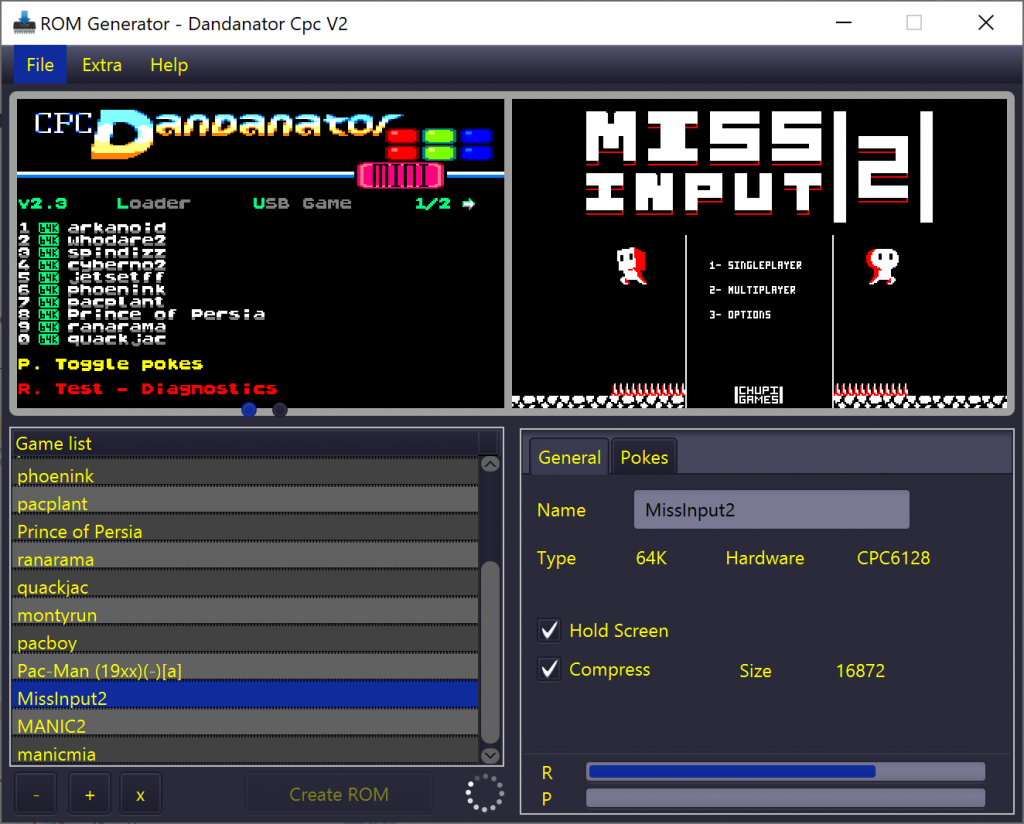 When you've nearly filled up the available space you'll see the R bar turn red. At this point I decided to attempt to re-program the Dandanator.
Step 9. Change to EEPROM Writer mode
Press the right most circle under the top left screen, it should flip from the CPC Dandanator mini screen to an EEPROM Writer.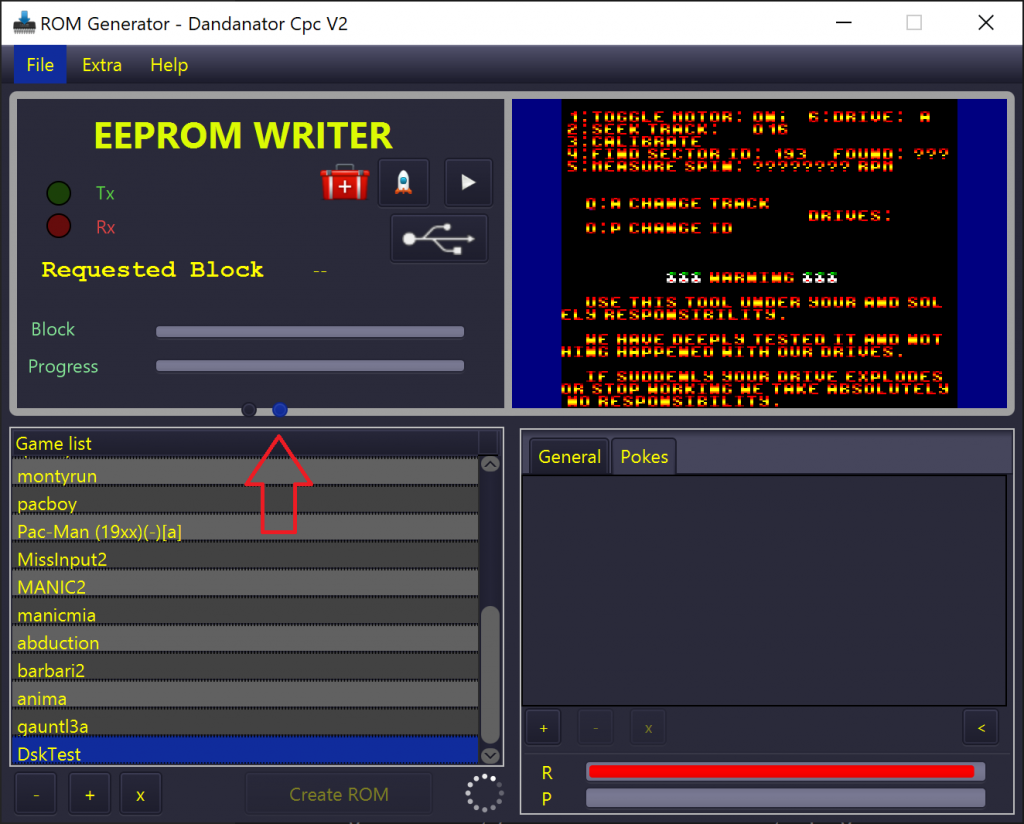 Next, on the CPC itself, press the L key to get to the Loader.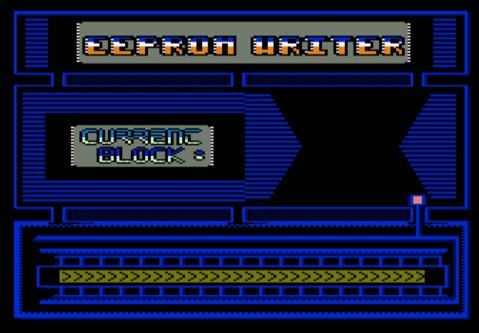 Back on the computer, click on the play icon in the EEPROM Writer, if all goes well you'll hear the familiar sounds of a CPC tape…. funny and some moving progress bars.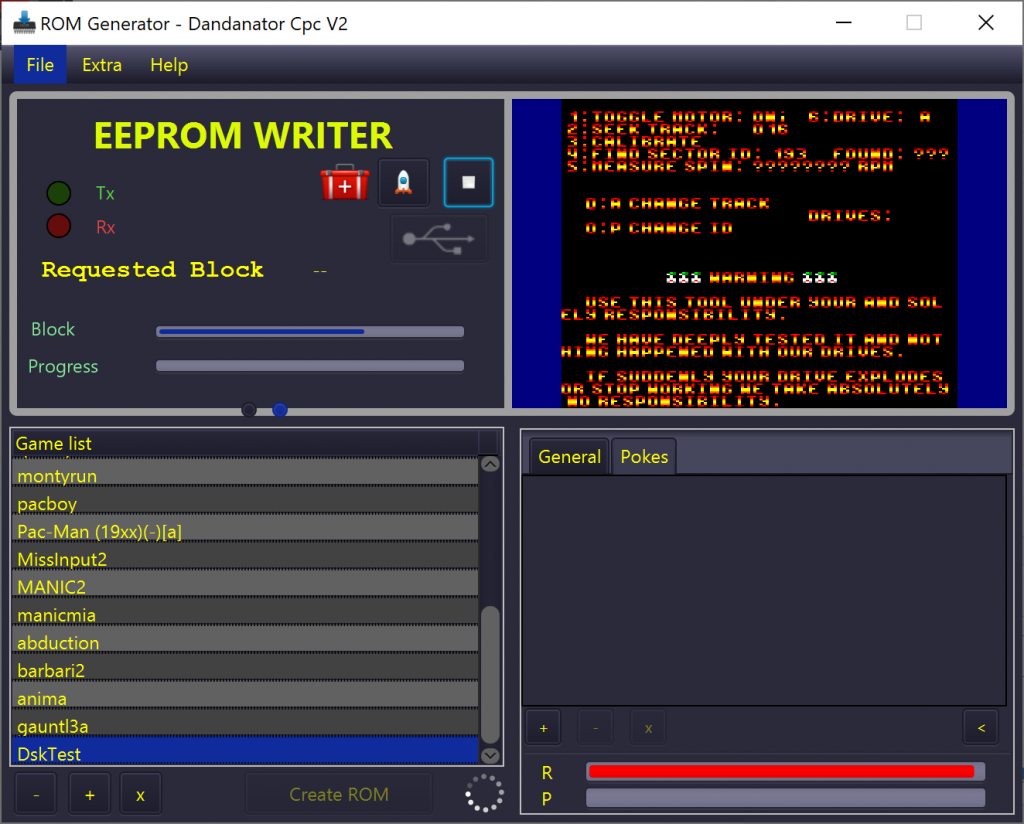 When I tried with all the games above it wouldn't copy, it would just start at block 1 of 32 and stop, so I started again with less games.
This time it started copying and it was reflected both in the EEPROM Writer on the computer as well as on the CPC.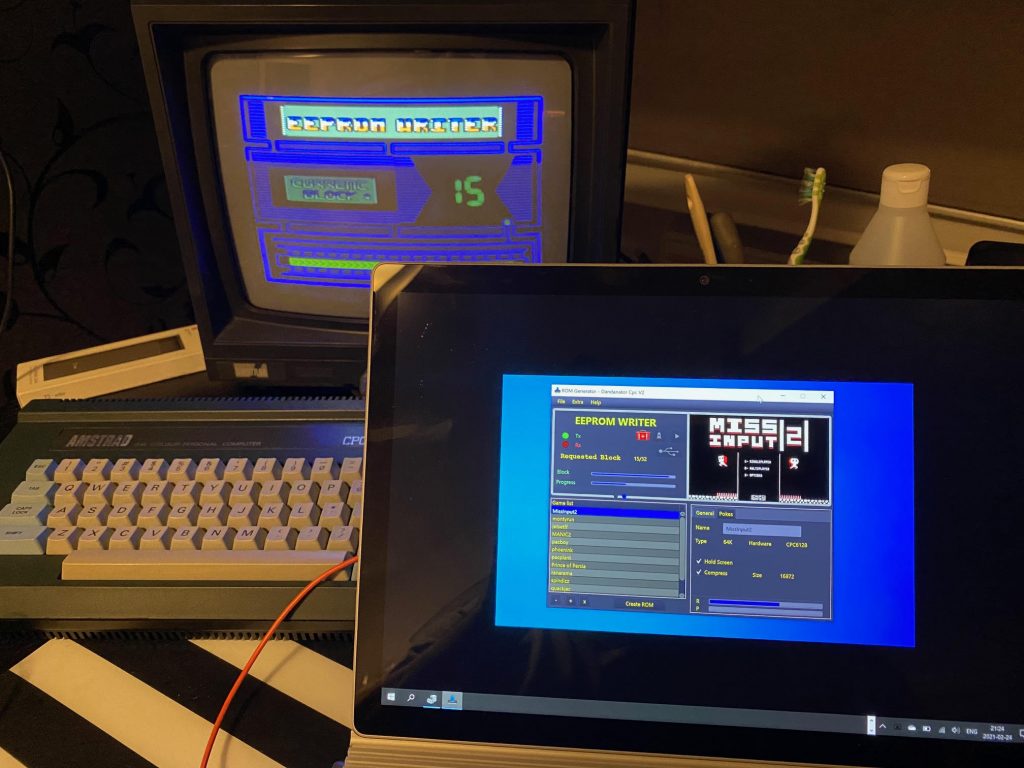 and here's the proof !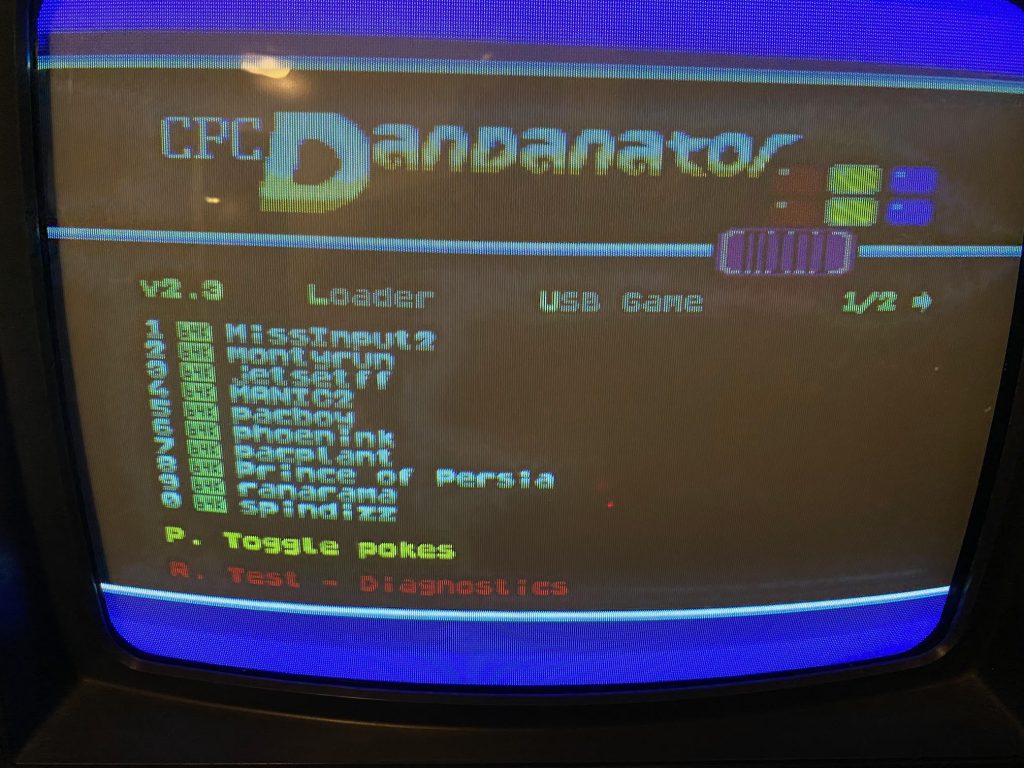 Trying the first game !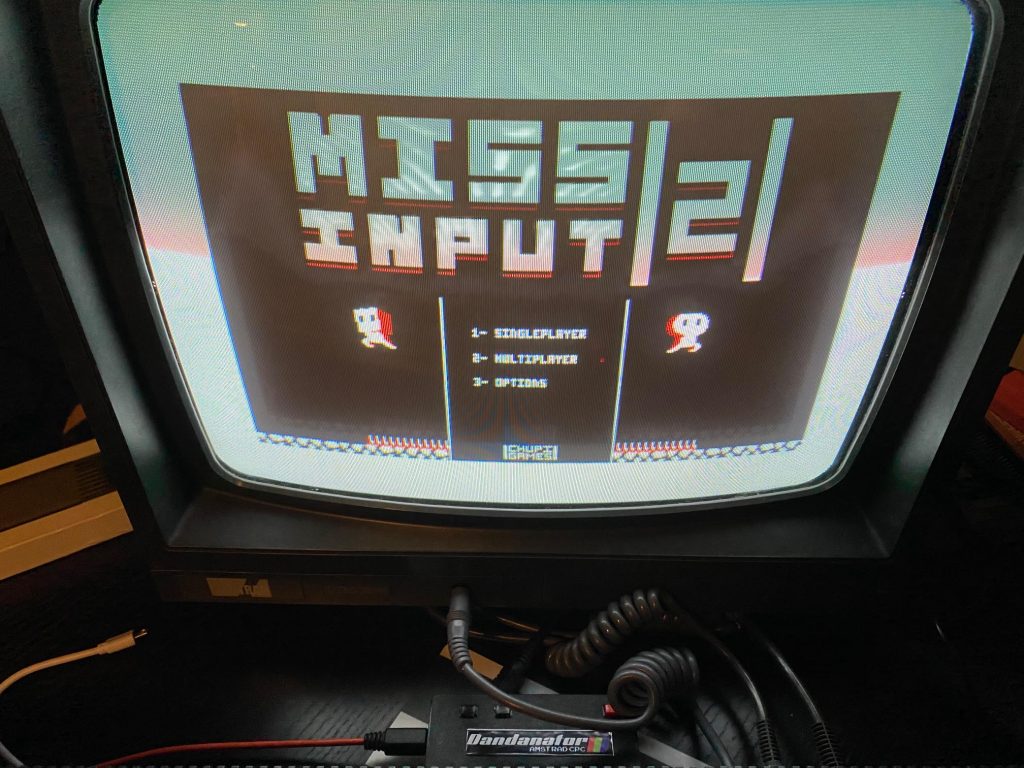 Wow! I got it to work, finally !!!
Creating a ROM
After all your effort you might want to create a ROM file of your new Dandanator, to do that simply click on Create ROM.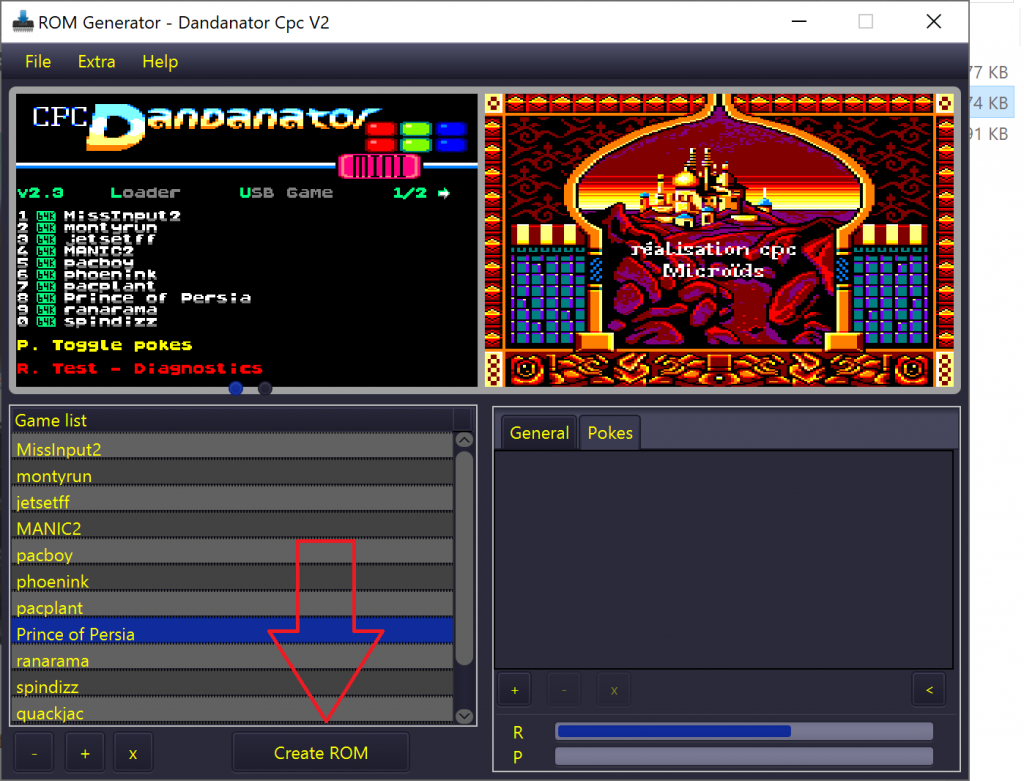 Adding an Extra Rom
if you want to customize or add a special rom (diagnostic rom) , click on Dandanator CPC tab in preferences and select the Extra Rom option, point it to your downloaded ROM.
Here are some from Noel.
https://github.com/llopis/amstrad-diagnostics/
Here's a video I made showing you hot to load the diagnostics onto the Dandanator
Using ROMS from other sources
If you'd like to try pre-made ROM's they check out this page, scroll down to the bottom, it's got loads of ROMs to try.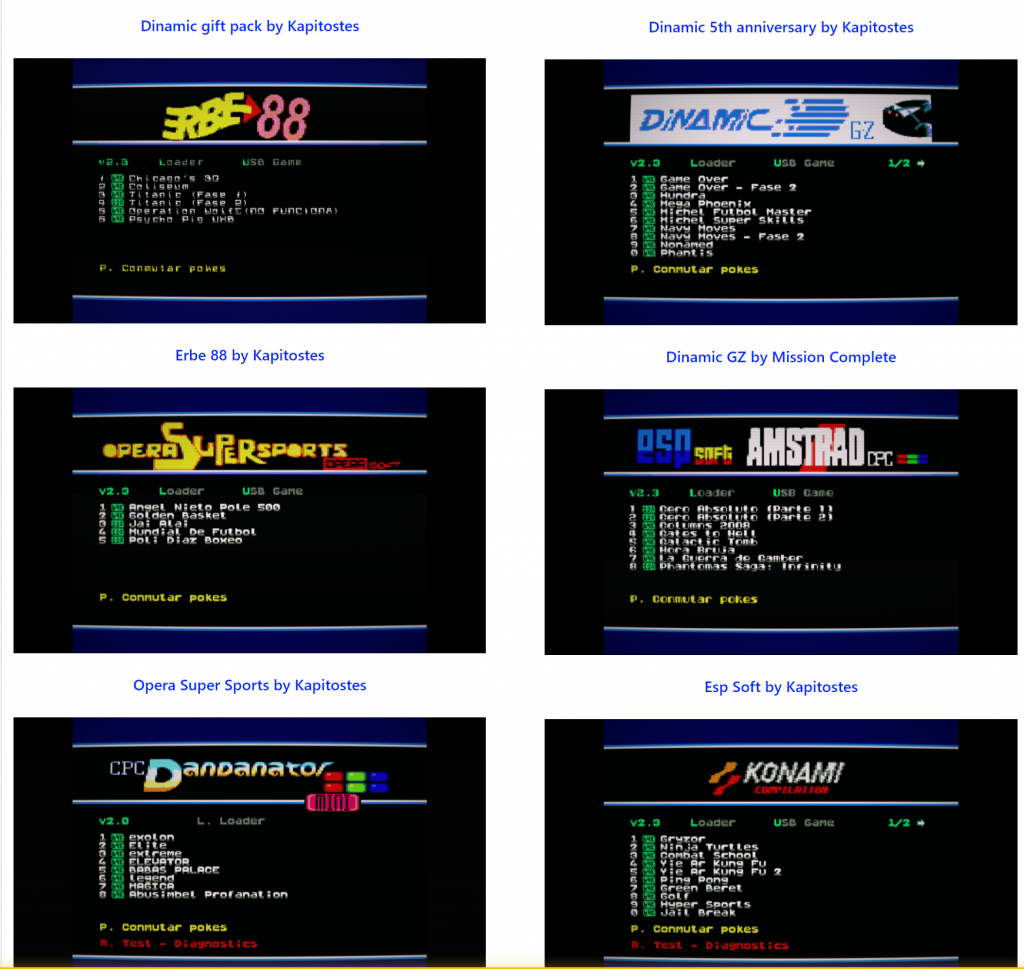 Thanks go to Dan for creating such an amazing product and for answering my emails looking for help !
Recommended reading
Dandanator mini manual (Spanish) – http://www.dandare.es/Proyectos_Dandare/Manual_CPCDDTRMini.html
Download the developers manual  – CPC Dandanator mini – DevDoc