Introduction
I've previously looked at other DanDanator devices here and this is yet another new version from the cool guys at Rancanuo team.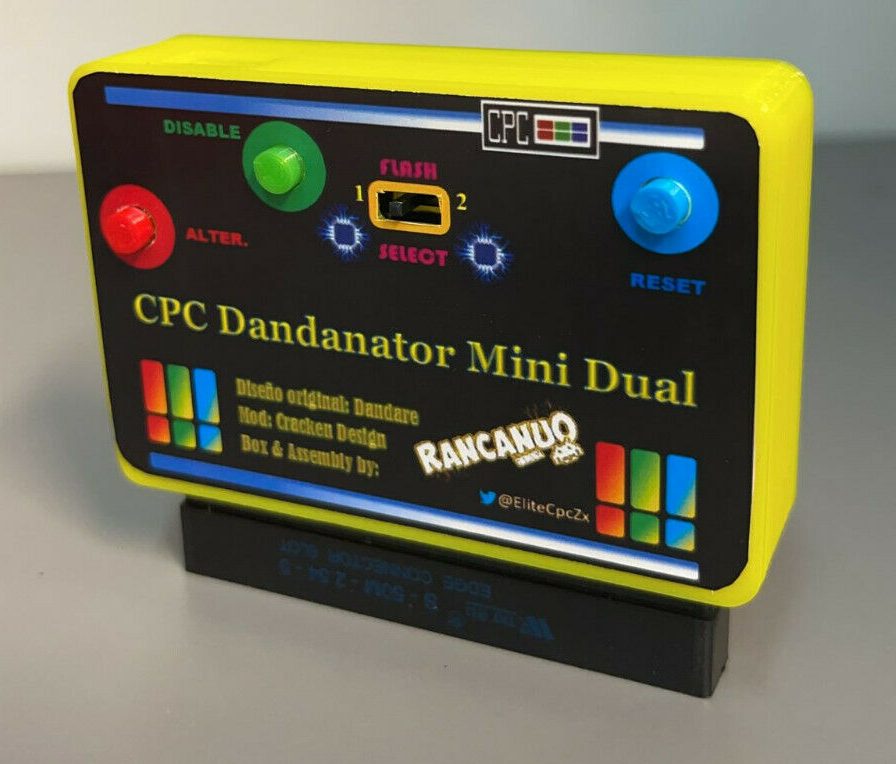 As you can see it's very colourful and oozing with charm. The cases are lovingly 3d printed, and very good quality.
I got mine in yellow but they come in bright colours as you can see here.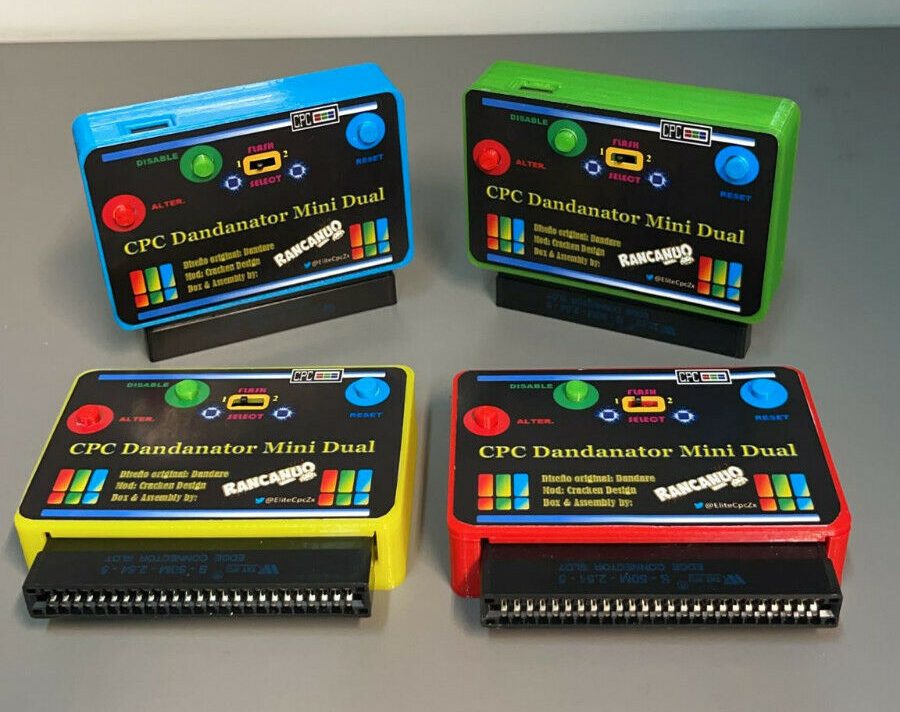 I'll upload a video soon so you can see how it works and get up close.
Where can I get one ?
I bought a yellow one from the Spanish version of ebay here and it cost 45 Euros (+ shipping which came to 65 Euros). I must admit the red and blue ones are also cool looking 🙂 and even the green one !
How can I load games on it ?
To load your own compilation of games or to load a pre-compiled ROM please see my post here.
How can I use the diagnostic rom ?
The alternate rom (Red button) comes with a default diagnostics program which is nothing fancy. To use the diagnostics rom simply press and hold down the Red button while powering on your cpc, it'll launch the diags from that rom.
I'd highly recommend you replace it with Noel's diagnostics which I show you how to do here.
Technical Specs
New selectable SWITCH button, allows one-handed flash change management
Colored push buttons and high quality stickers. When you look at it at first it looks like there are LED's beside the switch, but there are none, it's just clever art work. I actually think it would be cool if there was an LED showing which switch position you are in.
SMD technology which reduces the space occupied by the components and allows the inclusion of An additional flash memory to double the capacity (1M vs. 512K of the original version) Flash selectable by switcH
PCB same size as the original version.
Compatible with all CPC 64k and 128K models.
– SMD technology which reduces the space occupied by the components and allows to include
An additional flash memory to double the capacity (1M vs 512K of the source version
– Flash selectable by jumper
– PCB same size as the original version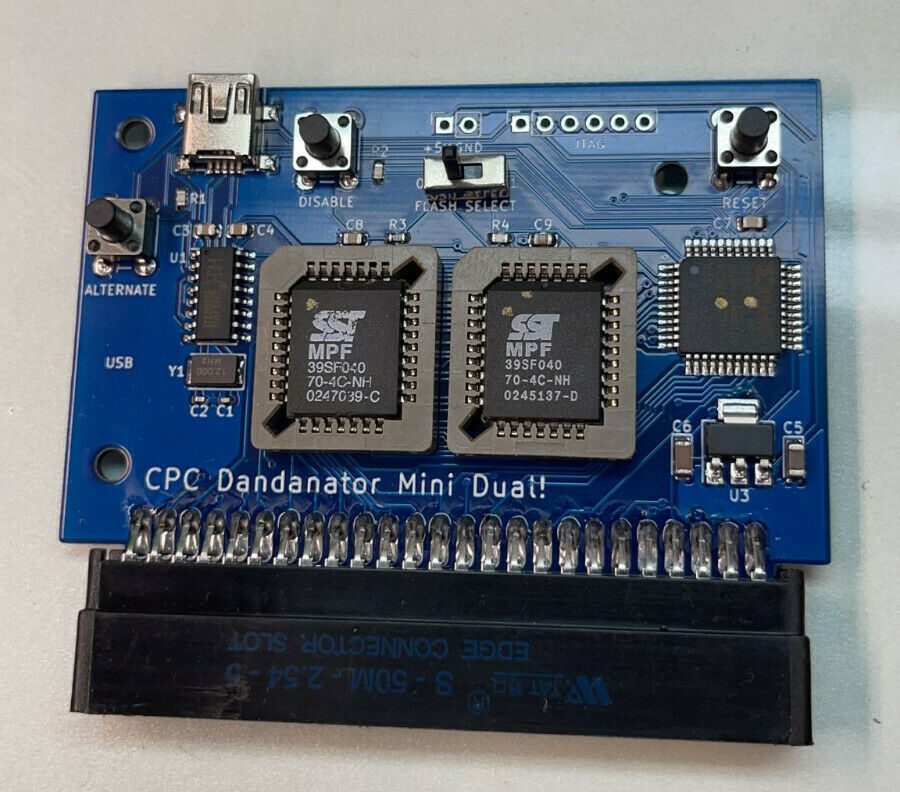 • Offers 512k of instant access memory for developing advanced multi-level games offering a "console-like" experience.
• Instantly load selected 128k / 48k / ROM Programs / Games via menu on Amstrad CPC
• Games / programs can be changed from the CPC itself without the need for additional hardware via USB.
• Allows you to compress games to fit more on the cartridge.
• Works without jumpers or configuration on any CPC 464, 664, 6128, 464+ and 6128+ with adapter.
• Supports images in SNA, CDT and DSK format (in proof). It does not support multi-load games.
• Allows you to select pokes from a WinApe compatible library or enter them manually.
• You can "freeze" the splash screens at startup for our enjoyment.
• Offers software for creating, managing and transferring game romsets for Windows, MacOS and Linux.
• Supported in RetroVirtualMachine, Arnold and zesarux emulators
• Test Rom by McLeod Ideafix
• Public domain project
The Dandator project creator can be found here: