Introduction
I've heard a lot about the Dandanator from various websites so decided to get myself one. This device is designed by a very clever guy called Daniel Leon and is available as an open source project for anyone to make.
After filling in a contact us form at the bottom of a webpage I got an email response from MrByte at hobbyretro.com telling me they had one available, so I bought it. And I'm pleasantly surprised ! It was cheap too, approx 30 Euros not including European shipping (another 6 euros). One of the reasons I was interested was because of the built in RAM test ability.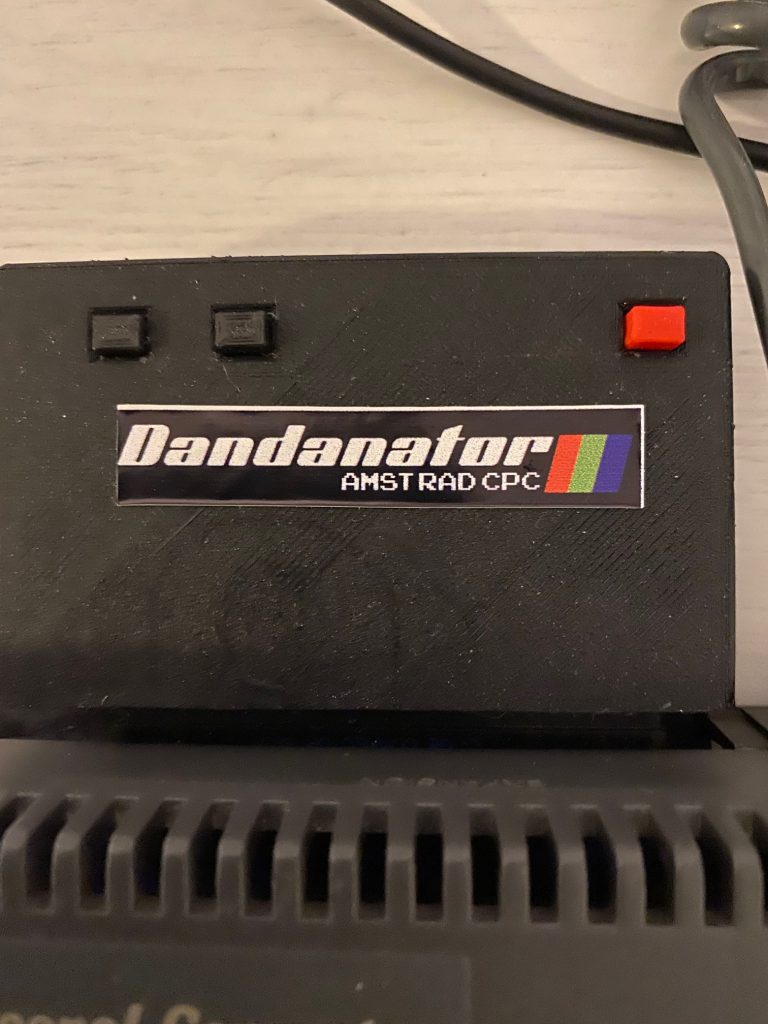 Dandanator CPC Features
512kb of instant flash access memory. Immediately load both 128kb / 48kb / ROM programs and games
Selection via a menu in the Amstrad CPC
Cartridge Programming via USB
The programming software incorporates compression to the cartridge, making the most of its capacity
Operation without jumpers or configuration
It is compatible with any Amstrad CPC 464, 664, 6128 and 464+ and 6128+ equipment with adapter
Supports images in SNA, CDT and DSK format
Allows you to select pokes from a WinApe compatible library or enter them manually in the rom management software
it is possible to "freeze" the splash screens at startup for our enjoyment
Offers software for creating, managing and transferring game romsets for Windows, MacOS and Linux
Games can be loaded directly from the PC without burning them to the cartridge
Dandanator CPC is supported in RetroVirtualMachine, CPCE, Arnold and  ZesarUX emulators
Test Rom by McLeod Ideafix
Public domain project
The device is nicely made (3D printed case) with three buttons. It's got a 512KB flash access memory on the inside which you can flash with games. The red button resets the CPC.
The device plugs into the back of your CPC lying down, so doesn't shake about. Once you connect power on the CPC, it's instantly available.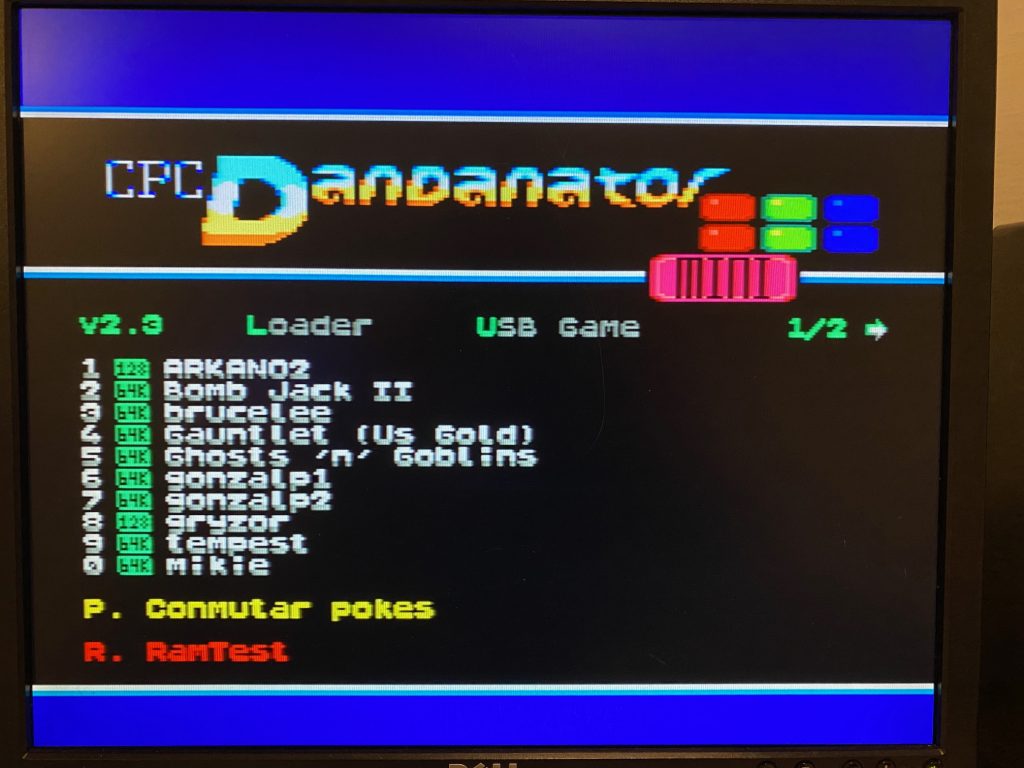 You have 2 pages of games/stuff to scroll through and you can do that using the cursor keys on the Amstrad keyboard, awesome ! You can see the memory requirements of each game beside it (128 or 64k). I assume the P. is for Computer pokes.
When you find a game you want to run, press the corresponding number on the keyboard and it loads instantaneously. It's a really cool concept. Fast, cool, awesome, and  I really love the fact that it comes preloaded with a selection of very cool games.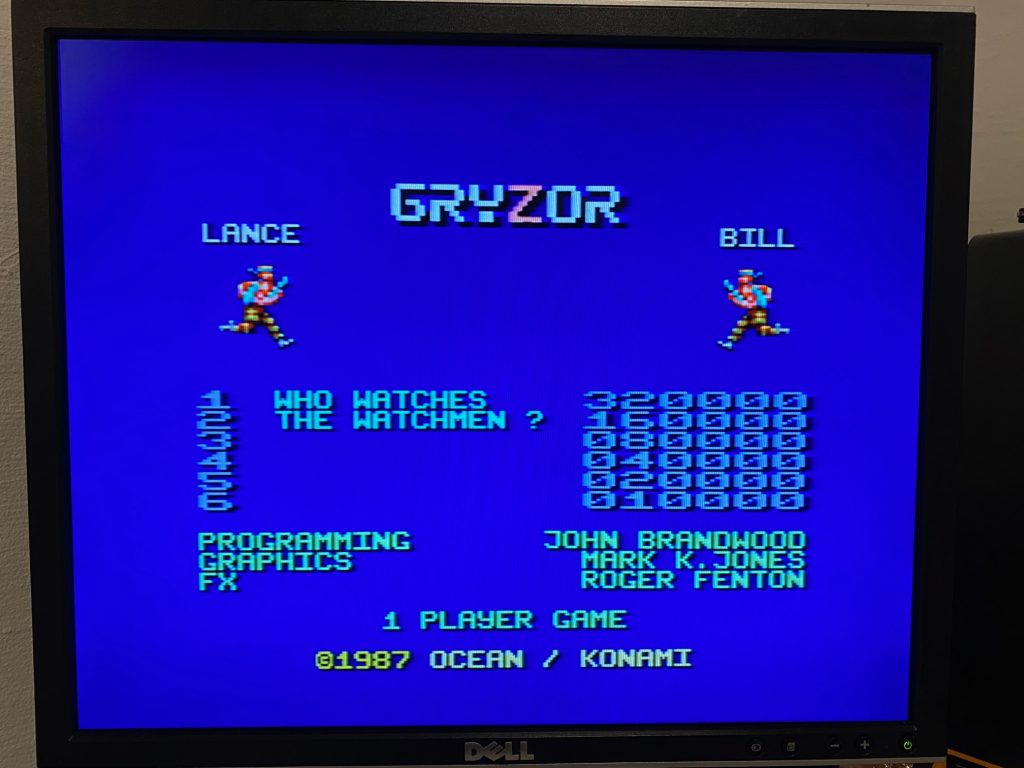 There is a USB connector on the side (mini-a) for loading games/data onto the ROM, but that's for another blog post.
Testing RAM
I tried the RAM test by pressing R. It was that simple.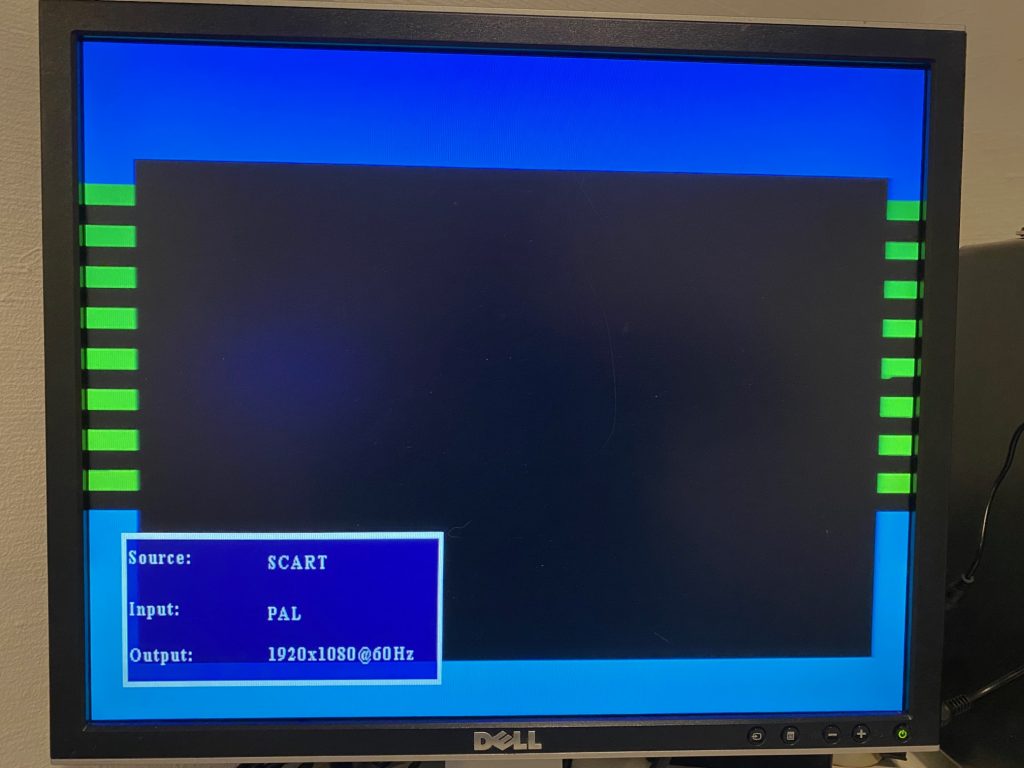 I also wanted to test RAM on my CPC 664, which has suspect dead ram, that computer was dead on arrival as you see here.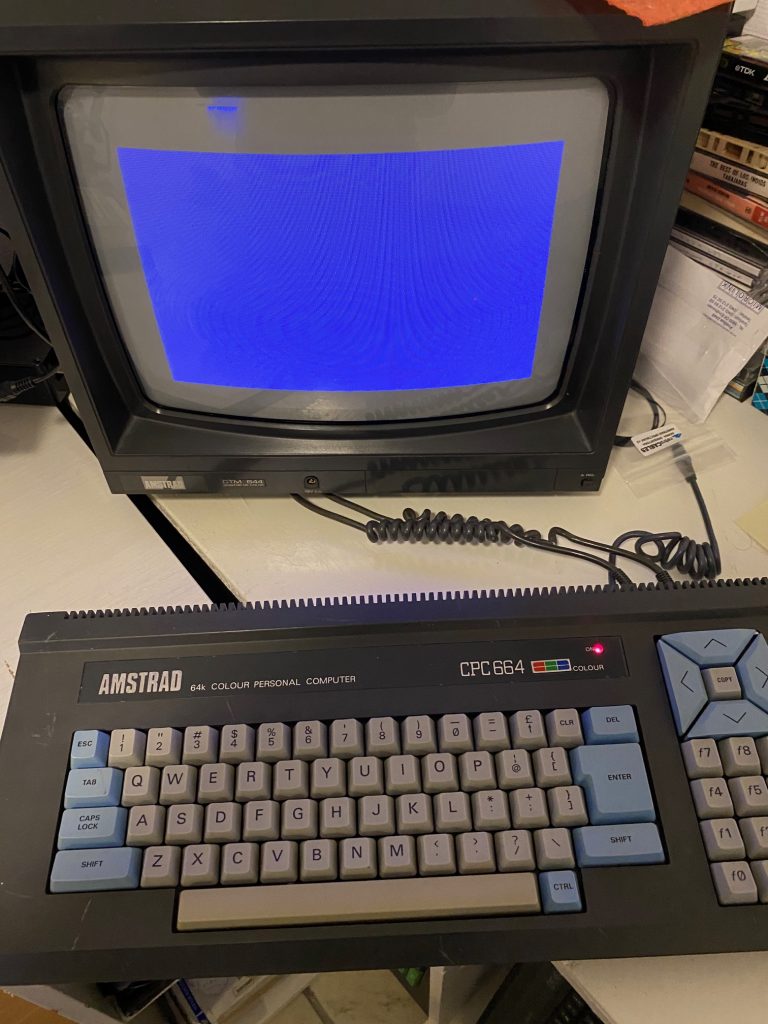 At first when I connected the Dandanator to the 664 nothing happened. So I wiggled it and the CPC came to life, or rather, showed the same square video.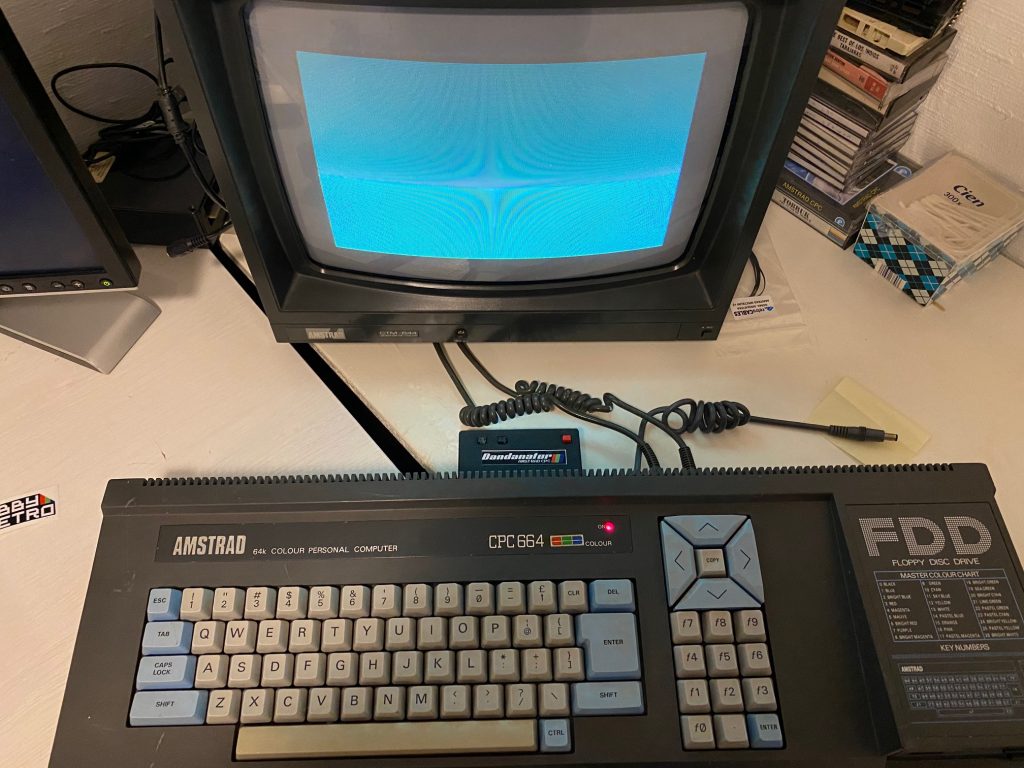 Pressing R did nothing but that's probably because my keyboard membrane is faulty, or there is some other issue yet to be discovered. The reset button does reset the 664 so at least something is happening here.
I posted about this on the CPC Wiki and Noel came to my rescue, basically you have to hold down the left black button while powering on the CPC and it'll run the RAM test. And here's the result, all RAM chips are duff except one  (D3)!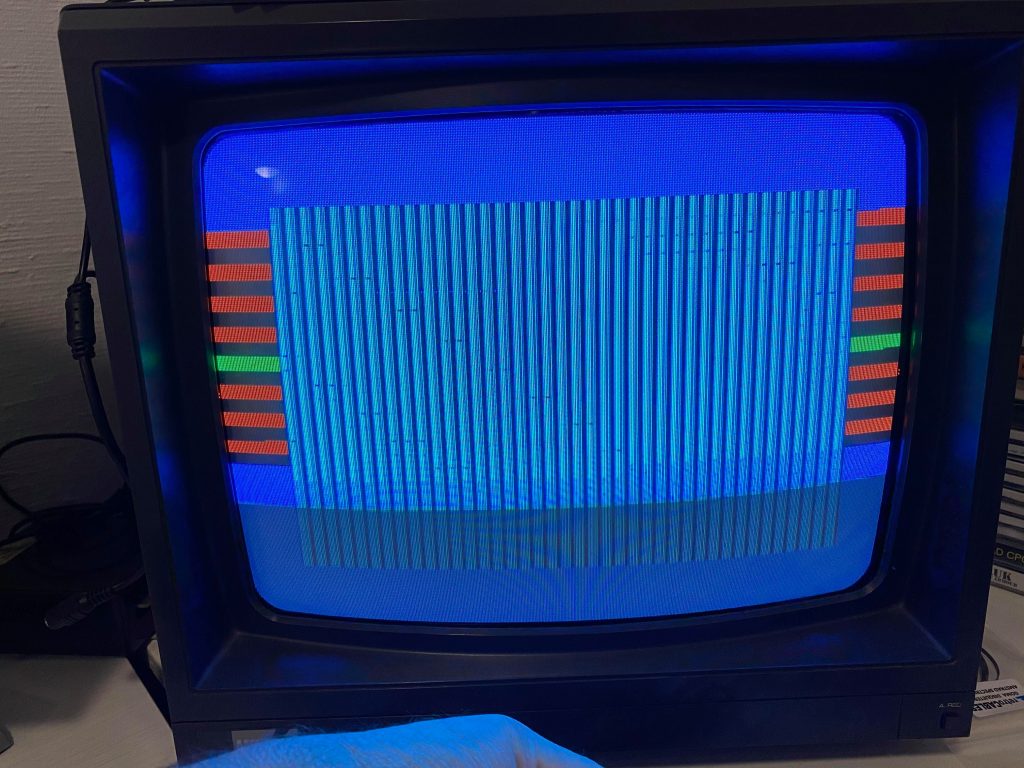 As per Noel, "Lowest one is D0, top one is D7, so if you look at the 664 schematics, you can then figure out which IC exactly has the problem."
And MrByte himself responded with this info on Facebook "Hi Niall, you can press alternate ROM when turn on CPC. Alternate is left button"
Below is a circuit board diagram of the DanDanator.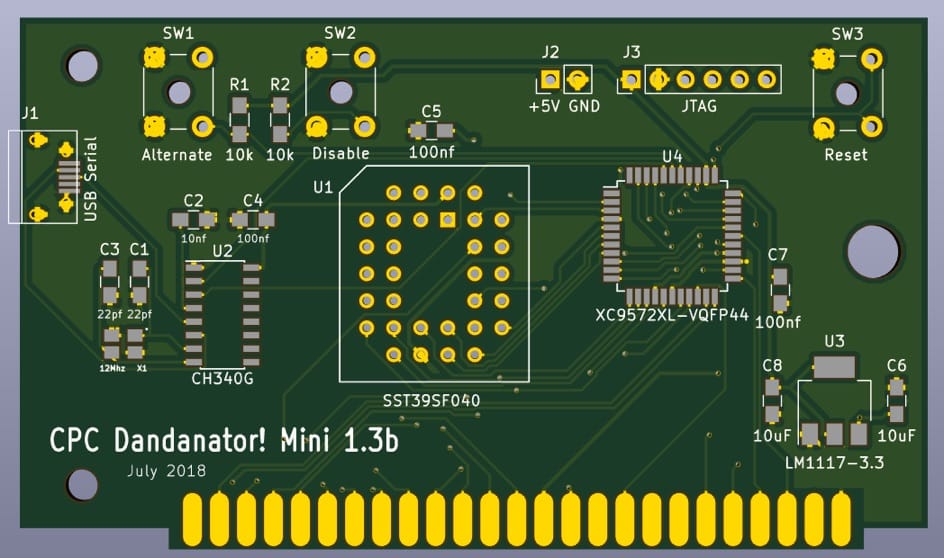 So let's take a look at the schematics for the CPC.
http://www.cpcwiki.eu/index.php/Schematics
Here's the one I need for the CPC 664.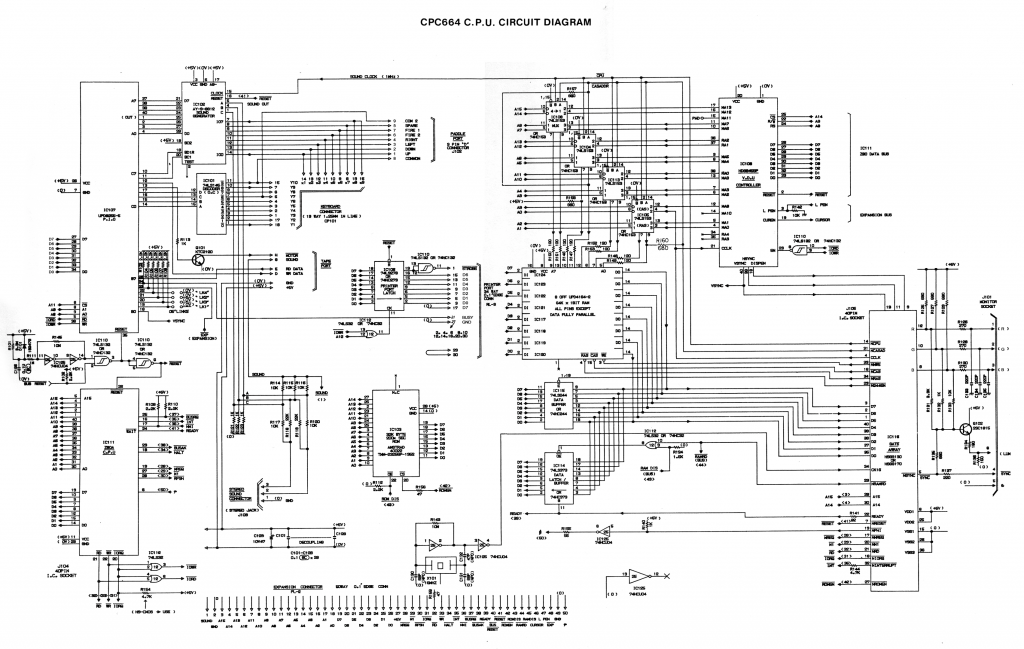 and here's the corresponding motherboard for the CPC 664
Well that's it for this quick blog post, I hope it gives you some ideas about the Dandanator, I really look forward to learning more about the device. Speaking of which, take a look at the links below for more info about it (in Spanish, use Google Translate in Chrome to translate to your language).
You can see a Dandanator in action in Noel's video here and he uses it to help determine faulty RAM (or broken traces) in his CPC 6128. Hopefully I won't have such issues on my CPC 664.