Introduction
I don't know what's happening, maybe it's my age (53), or maybe it's Corona (Covid19), or maybe I'm just re-living my youth, but lately I've been very interested in anything Amstrad CPC 664 related.
When these old CPC's come up on ebay, they sell very fast indeed, or if it's an auction, they easily sell for 400 Euros or more. A year ago it was 200 Euros. There is a lot of demand for these rare CPC's (only 70,000 built, and according to Amstrad Action, Issue 1, Oct 1985, page 8, the 664 was produced only from May until August 1985).
Here's the new one (bought July 3rd, 2020), it works perfectly and looks awesome.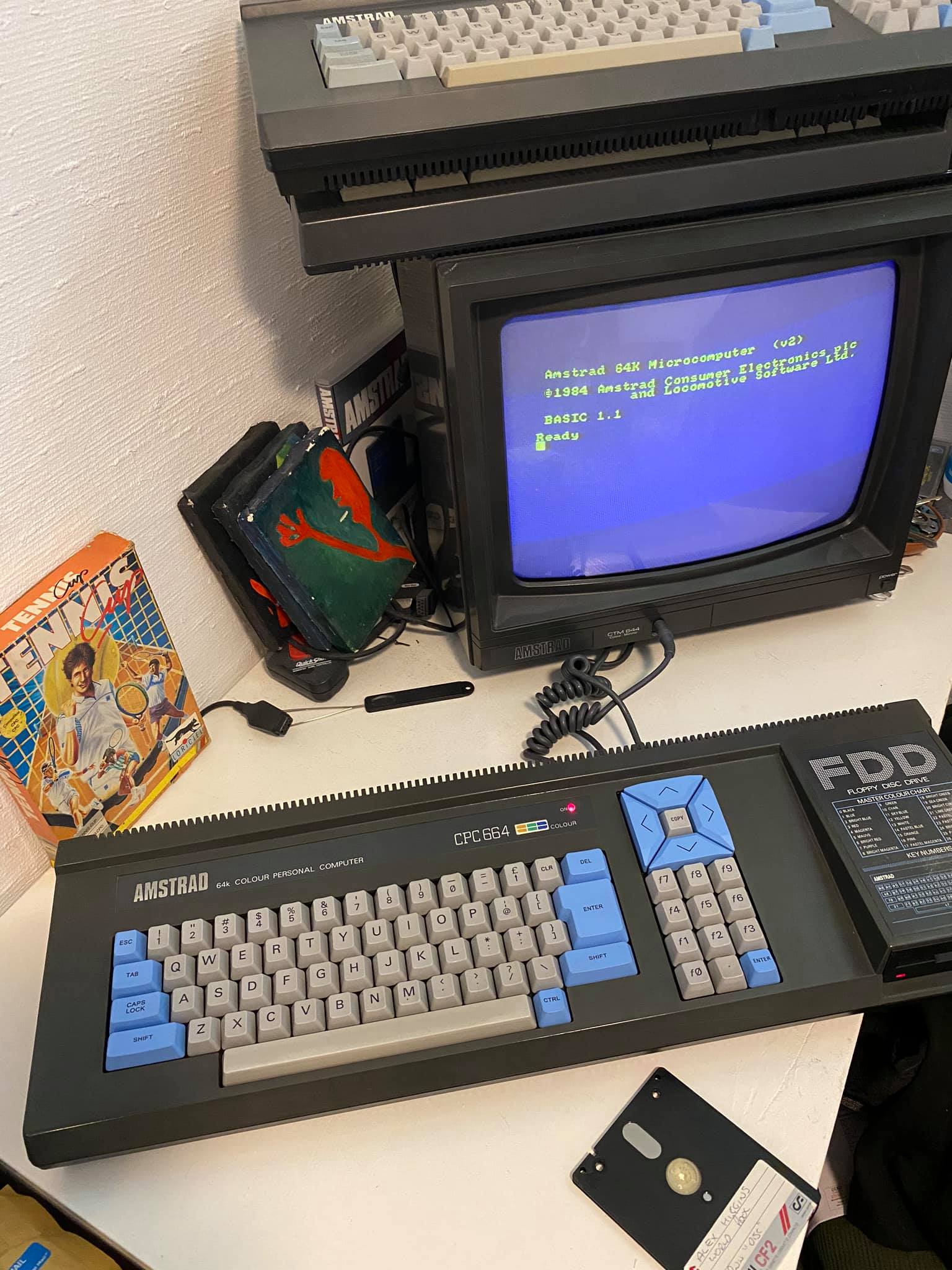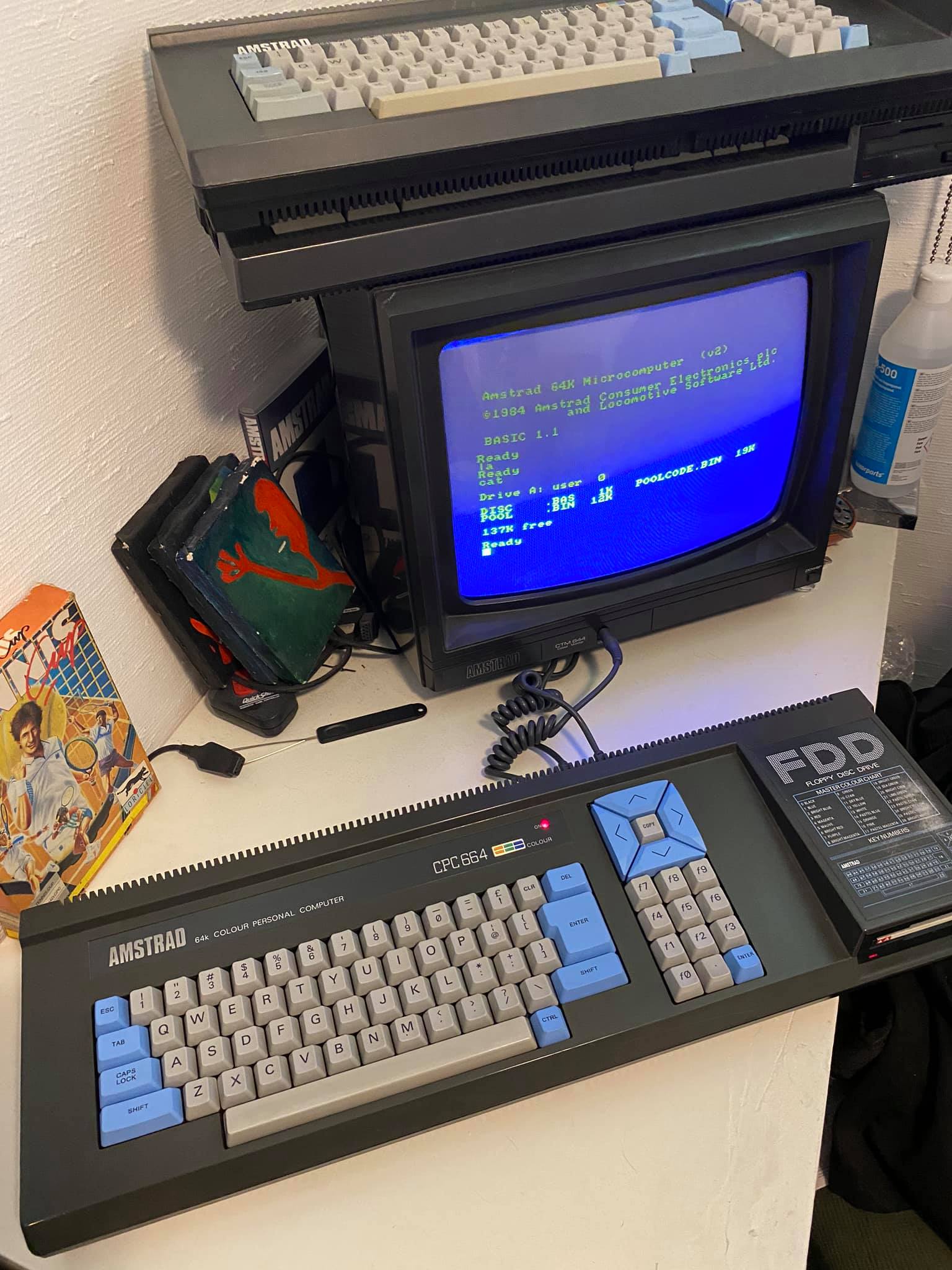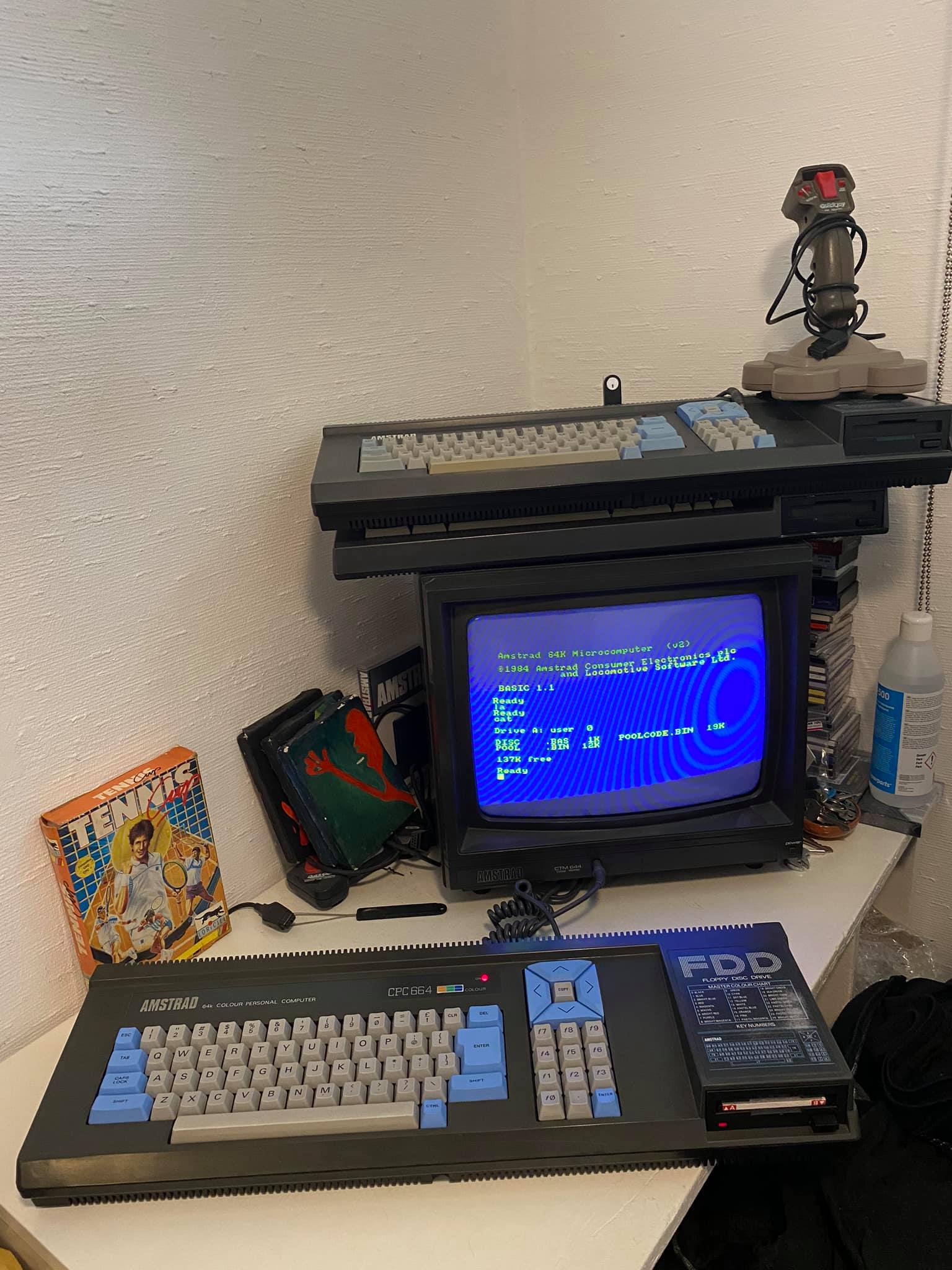 For comparison details you can see my second 664 on top of my CPC 6128, and that was before I completed retro-brighting it which you can read about here.