Introduction
I got this grey keyed 464 in February 11th or so 2020, but never got around to posting about it here.
But, better late than never 🙂
Unfortunately It wouldn't power on at all.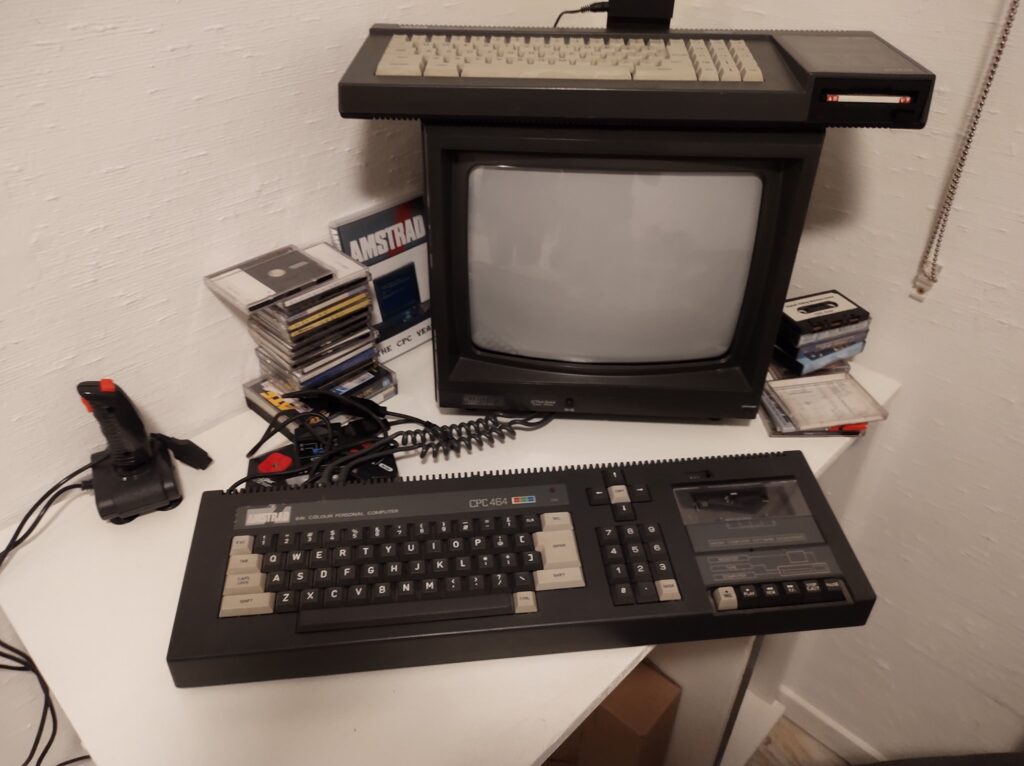 Dead !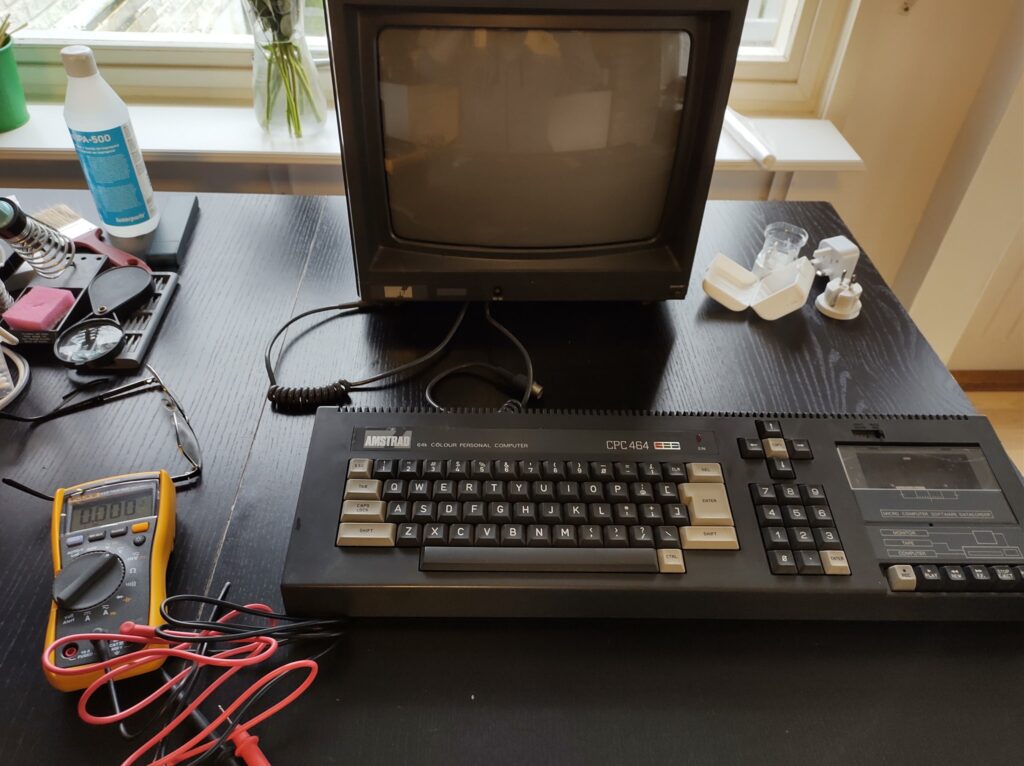 The motherboard is much smaller than the one in my original colour CPC 464, and the following wiki shows the different motherboards manufactured for CPC's.
http://www.cpcwiki.eu/index.php/Mainboard_Versions
So I took it apart and found a loose connection, and after wiggling it (I'm pointing at the connection), the computer came to life !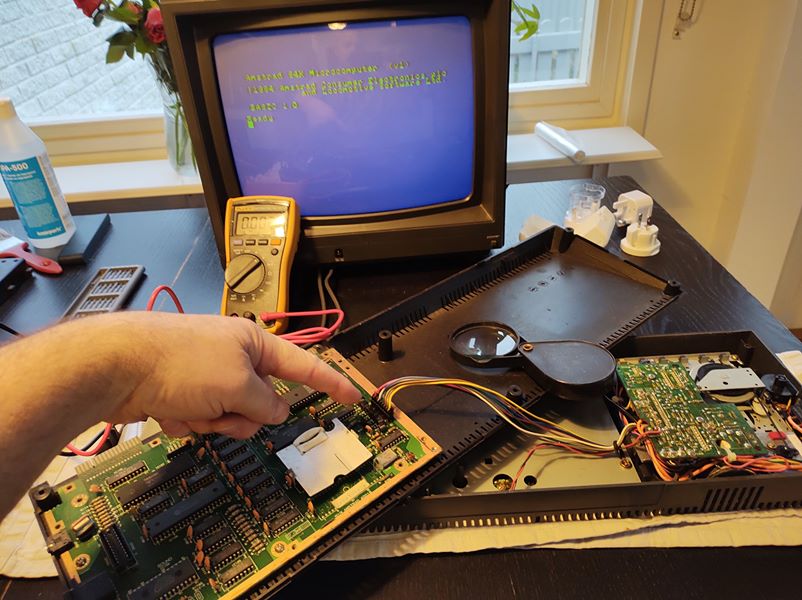 This particular CPC was made in Germany using Schneider parts (keyboard and colouring) but made after the partnership with Amstrad/Schneider ended, so they used the parts remaining, in other words the grey keyboard, but with the Amstrad logo.
for details on the keyboard types see here https://www.cpcwiki.eu/index.php/Keyboard_Versions
and for help with non starting CPC's see here
www.cpcwiki.eu/forum/cpcwiki-discussion/cpc-464-with-no-display